What big fights do we want to see? Bold predictions for when boxing resumes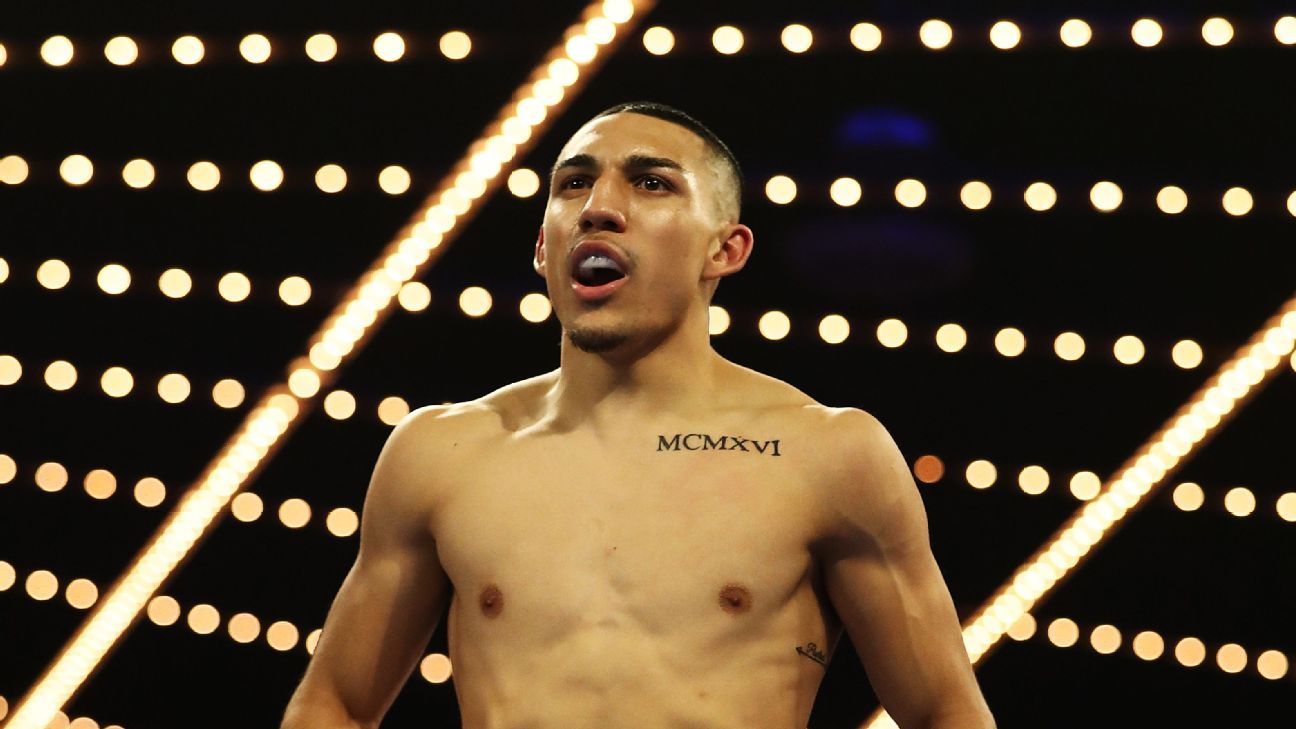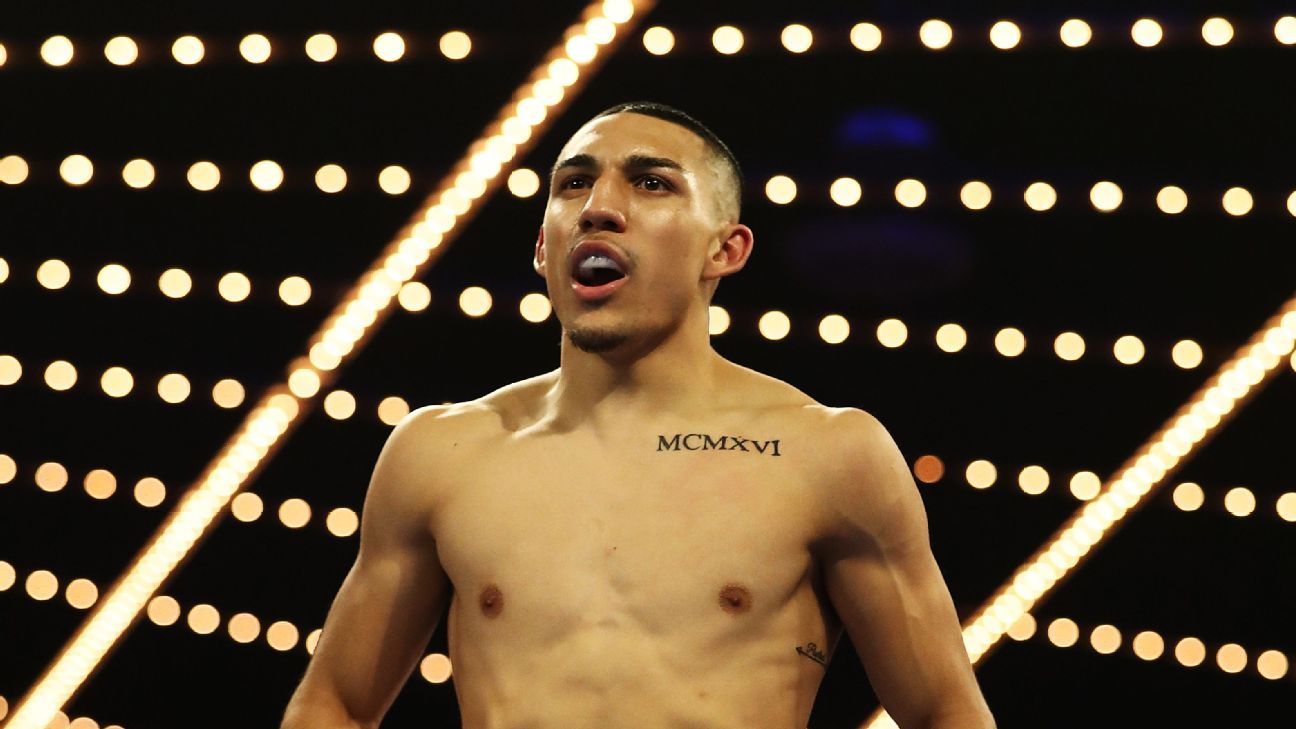 When boxing returns, we will eventually return to a full slate of fights. Some will be bouts that were previously on the docket, and others will be fresh matchups.
One of the biggest questions is which promoters will be the first ones out of the gates, and what type of fights they put on in the beginning. Some will come out of the gate with the big fights, even though there will likely be no audience due to coronavirus pandemic restrictions, while others will likely dip their toe in before putting together big bouts.
Boxing has a rare opportunity to capture audiences like never before, especially if it gets back underway more quickly than most other sports. But will it capitalize on this opportunity? Nick Parkinson and Steve Kim look ahead to what might be in store.
What's the first big fight you want to see when boxing returns?
Kim: I'm going to shuffle the deck here a bit. While I'm certainly looking forward to the lightweight unification bout between Vasiliy Lomachenko and Teofimo Lopez Jr., I'm intrigued by the bantamweight unification bout between Naoya Inoue and John Riel Casimero that was originally scheduled for April 25 at Mandalay Bay in Las Vegas. Inoue is one of the very elite fighters in the sport, and is coming off the 2019 fight of the year against future Hall of Famer Nonito Donaire. Inoue is facing his third consecutive belt holder at 118, and in Casimero he's facing a hard-hitting puncher who finished Zolani Tete in three rounds in late November to capture the WBO title. Casimero has a legitimate puncher's chance here, and if Inoue hasn't cleaned up his defense by the time they meet, this could be a memorable slugfest.
Parkinson: We will have to wait until travel bans are lifted for the big fights to get staged, and Lomachenko versus Lopez is one to look forward to. There is talk about boxing events returning behind closed doors, but Top Rank promoter Bob Arum will most likely wait to stage this world lightweight unification fight in front of fans when the restrictions allow it. That could mean waiting until September, or until New York, Lopez's home city, is ready to stage the fight after being hit so hard by the pandemic. With heavyweight Deontay Wilder recovering from biceps surgery, his third fight with Tyson Fury now looks likely for later in the year, and with Canelo Alvarez's next move up in the air, Loma-Lopez looks like the next big one.
---
Are you concerned that fighters won't be at 100 percent physically and mentally to take on big fights?
Kim: Yes. The reality is that while many boxers have tried their best to stay in shape during this time when gyms across the world are closed and rules about social distancing are in place, it's difficult — if not downright impossible — to replicate the intensity of a real training camp. Also, fighters are human. Chances are that some of them, as many of us, might fall into a rut and, as the weeks go on, are not as disciplined as they would be otherwise.
Another factor is that the preparation time given to these boxers could be relatively short. None of them has probably sparred in the past month. It will take some time for them to sharpen that blade again. Think of a football team that didn't have a training camp, never put on the pads and couldn't scrimmage, and then was given only two weeks to prepare to play a game — do you think the players would really be ready?
Parkinson: This is a concern for those boxers involved in the first shows after the lockdown. Will they be able to get enough sparring and time with their coaches to have the proper preparation? Promoters and TV companies want scheduled sports as early as possible, but boxers need to ensure they have enough time to make sure they have ticked the boxes for stamina and sparring. And that might not be the case if boxing resumes in June, depending on lockdown restrictions.
---
What's going to be the biggest surprise announcement when boxing returns?
Kim: That Gennadiy Golovkin, despite yearning for that third fight with Canelo, will still continue with his plans to face IBF mandatory challenger Kamil Szeremeta next, after coming off that grueling 12-round battle against Sergiy Derevyanchenko last October. While DAZN would certainly like to get right into the Canelo-Golovkin fight in the fall, GGG and his handlers might feel the need to get a confidence-building win under their belts and then go into the bout with Alvarez. But keep this in mind: GGG just turned 38 on April 8, and that odometer already has an abundance of miles on it. Does delaying this bout further weaken his chances against the Mexican star?
Parkinson: Canelo, boxing's biggest draw, could be set for his first fight outside of Mexico and the U.S. Could Alvarez be tempted to U.K. shores for a fight at an outdoor soccer venue in September against WBA champion Callum Smith? That fight would fill out Anfield, home stadium of English Premier League side Liverpool. Canelo was linked to a fight against Smith's fellow Englishman Billy Joe Saunders, the WBO titleholder, but no contracts were signed before the COVID-19 outbreak. Canelo's promoter, Golden Boy Promotions, recently said venues in the U.K. and Japan were a possibility for Alvarez's next fight.
---
Do you think any of the big fights will happen behind closed doors, or will promoters wait until fans can attend?
Kim: Yes. Promoters have told me they want to put on quality programming, and an option for boxers could be to fight with no live audiences or sit and wait. Boxers, like everyone else, have bills to pay. Reigning WBO junior lightweight titlist Jamel Herring told ESPN he prefers to face Carl Frampton as soon as possible in a studio setting, rather than wait several months for everyone to have clearance to do cards with live audiences. Prior to the coronavirus pandemic, Herring was scheduled to face Frampton in Belfast, Northern Ireland, in June. "I was giving up a lot anyways," he said, "so why should I give up more time?"
Parkinson: Don't expect any major fights to happen in a television studio in front of no fans. Promoters, however anxious they are to get their schedules going again, will opt to wait a little while longer before putting their big-name fighters out again rather than losing out on potential gate revenue. The likes of Anthony Joshua, who was due to defend his three world heavyweight titles against Kubrat Pulev in London in June, has attracted crowds of 70,000-90,000 at outdoor soccer stadiums in the U.K. When his bout with Pulev is rescheduled, there might be a more modest uptake on tickets, but it will still be far more cash generated than putting the fight on sooner behind closed doors, which is why we might have to wait for the really big ones.
---
A bold prediction for when boxing returns
Kim: There will be an undisputed junior welterweight champion in either Jose Ramirez or Josh Taylor. Both of these guys have seen fights canceled because of the coronavirus. Ramirez has seen his mandatory defense with Viktor Postol scrapped twice, while Taylor was slated to face Apinun Khongsong on May 2. When boxing resumes, both men will quickly have these bouts rescheduled, and should they come out victorious, Top Rank will try to find a time and place where this eagerly anticipated battle can take place — with fans in attendance. Both Ramirez and Taylor want this to happen by the end of this year because by 2021, they could be going up to the welterweight division.
Parkinson: Terence Crawford gets the big fight he craves, either against Errol Spence Jr. or Manny Pacquiao, for later this year and asserts himself as the No. 1 at welterweight.